This is the third time I am joining WBFC and I am loving it.  First, allow me to say sorry because I deleted my facebook like widget in my sidebar for some reasons.  Forgive me for that.  To proceed,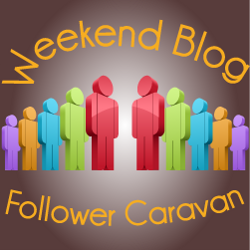 I am so thankful for this WBFC for it has helped me a lot in gaining followers, friends and reader for this new blog of mine.  I need traffic and WBFC is the way to make this blog a successful one.  And for this week's caravan
Google + one
will surely rock our blogs away.  Long way to go for our blogs and I am pretty sure it will up up and away…:-)
Want your blog to soar high?  Click HERE and be one of the participants.