Browsing Category: "Technology/Gadgets"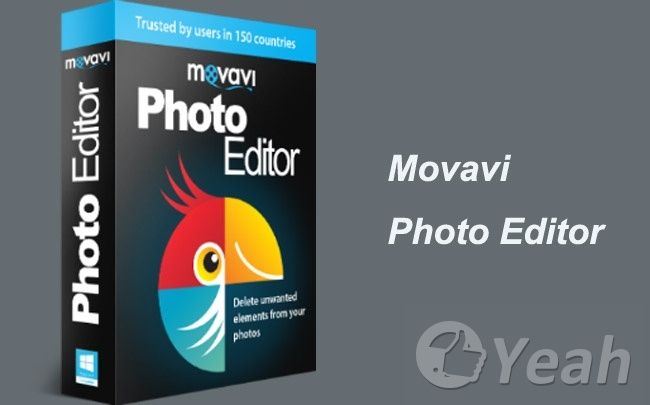 Editing photos is one of those skills that many people tend to assume requires a lot of experience in photography, digital art, or other similar fields. Frankly speaking that is definitely not the case and with the help of software like the Movavi Photo Editor it is actually possible to edit your photos and make them look great even if it is your first time doing so.
The first thing that you should do is take a step back and ask yourself: What sort of edits do you want to perform?
Are you looking to correct something related to the quality of the photo such as a blurry image, strange hues of color, or a pixelated image? Are you looking to change the way the photo is framed to give the central element more prominence? Do you want to remove specific objects or people that you feel are ruining your photo?
Once you decide exactly what sort of edits you want to perform, you can then head over to the Movavi Photo Editor (http://www.movavi.com/picture-editor/) and start to use the features available to do just that. Make no mistake, despite being extremely user-friendly the Movavi Photo Editor packs a punch in terms of the powerful features that it contains, such as:
Adjusting the brightness, contrast, saturation, temperature, exposure and other colorsettings to enhance the image quality.
Rotating, cropping, resizing, leveling and flipping the photo to change its frame and orientation.
Removing objects by selecting them and erasing them from the photo or even switching the entire background through the same process.
 Adding customizable text as captions, watermarks, or titles.
With the range of options available to you it is safe to say you should be able to do whatever you need to. If you like you can even use some of the features such as the 'Magic Enhance' to automatically enhance your photo without needing to manually fiddle with the color settings.
All said and done you'll find that in no time you're able to learn the ropes of the Movavi Photo Editor and use its features to good effect. Because it is so intuitive, mastering the basics should come naturally and from there on out it is just a question of experimenting, tweaking, and trying new things to slowly but surely perfect your photos until you're fully satisfied with how they look.
We all have known the advantage of using the high technology machines, gadgets, appliances and the likes. It makes our life easy I must say because we let these high technology stuffs do the job for us. We just have to run it and wait till the machine/s finishes the job/tasks. In this modern world, gone are the days were people do the job manually. Though there are some still do the manual job, but with higher demand and needs to finish the job early, they uses machine/equipment. This new cnc machinery is very famous today. The process is detailed compared to manual machines. Also, it can do lots of the same job. You just have to put the exact size, shape, style, etc… and let the machine gives you what you like. This machine can do repetitive tasks, things that are impossible with the manual machines. The high technology machines like this one, really makes the life and job easy for us.
Every time a friend is visiting the country for two weeks.  She is now living in other country that is why every time she in the country for a short vacation we make sure that we have a wonderful bonding.  Last year, our bonding was held in one of the resort here in the city.  It was an overnight stay because we wanted to do overnight swimming.  We don't usually do this before, so for a change we did overnight swimming.  It was an unforgettable moment for us and we did enjoyed that bonding.  We took lots of picture while we were there.  The photos are awesome especially the photos that was taken in the pool.  The awesome color that comes from the led pool lights in the pool added more bright to the photos.
I have worked for two years now online.  Since it is online, I have to face the computer for hours every day.  I spent more time especially if I have lots of things to be done before the headline.  I am doing it for two years and seeing the same screen everyday is bit boring.  I am used to it and I guess it is now time to buy screen accessories. Having accessories on my screen is cool because I will get to see new things on my screen everyday. No more boring moments I must say because these accessories will makes my eyes wide open for a new and better look of my screen. I will be having something new in my eyes everyday soon and I am so excited to have it.